Okay, so I am working on a new non Star Wars costume. It is Guinevere's battle costume from the King Arthur movie that was released in 2004. Here is what it looks like for those of you not familiar with the movie.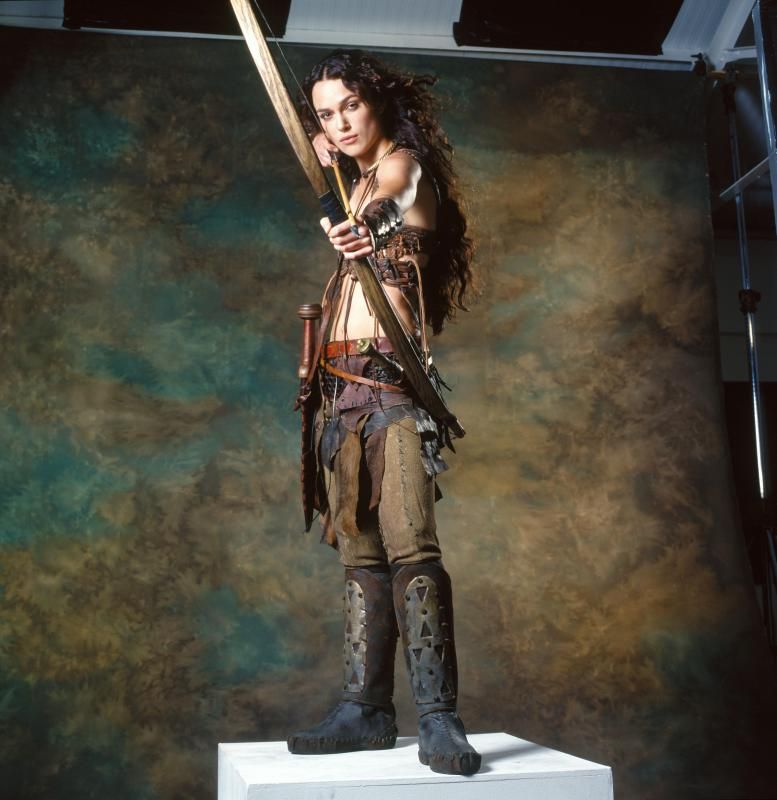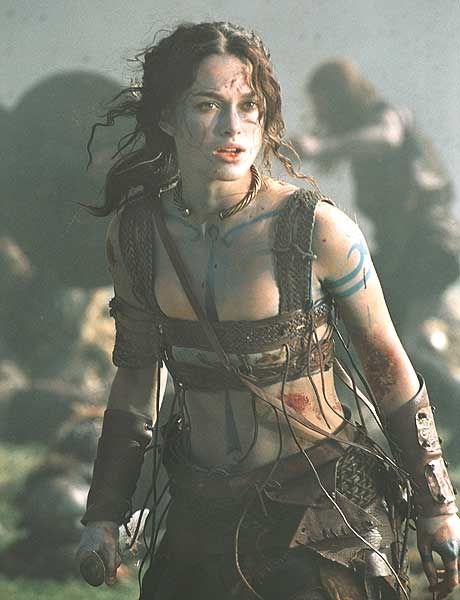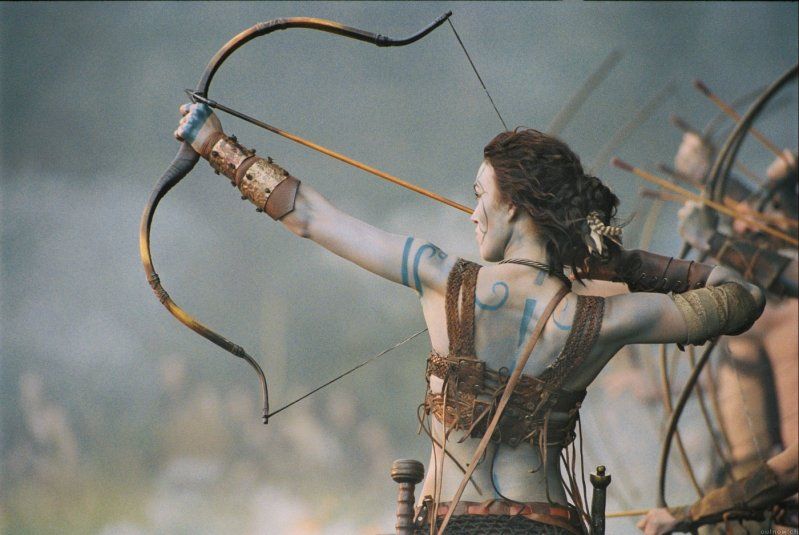 So for the pants I have bought a linen fabric that I have dyed to more closely match the color in the movie. First thing you have to do when planning on dying a fabric is do test swatches.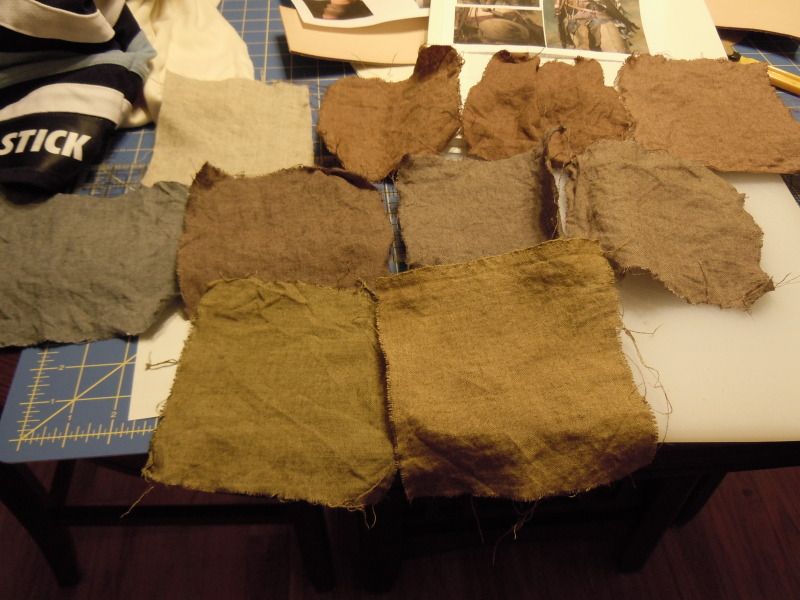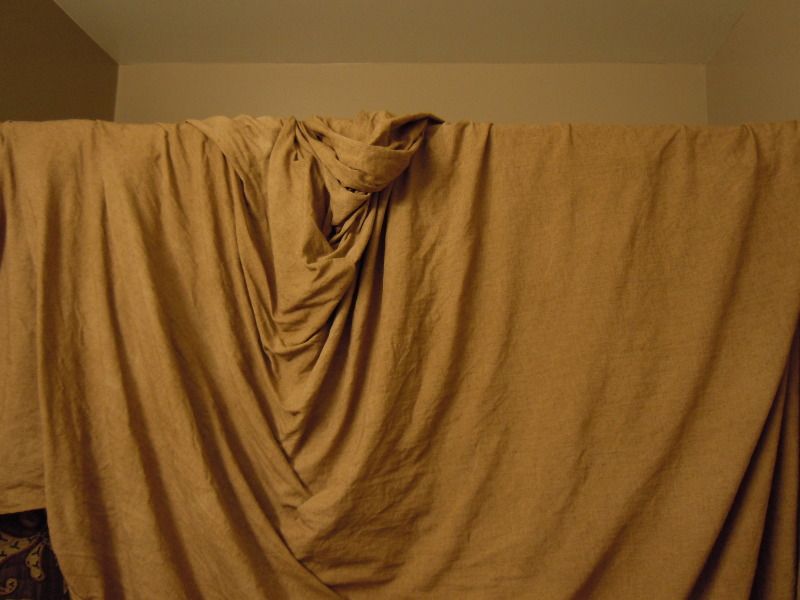 Next a trip to Tandy was in order and I came away with a ton of leather straps and scraps.
Left Gauntlet, Top Belt & Scrap Belt pieces.
Right Gauntlet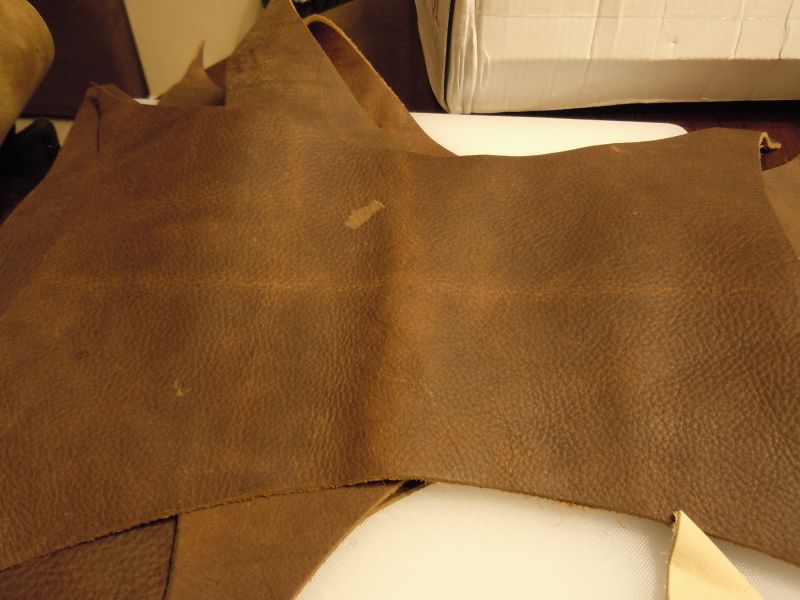 Right Upper Arm Scrap
Belt Scraps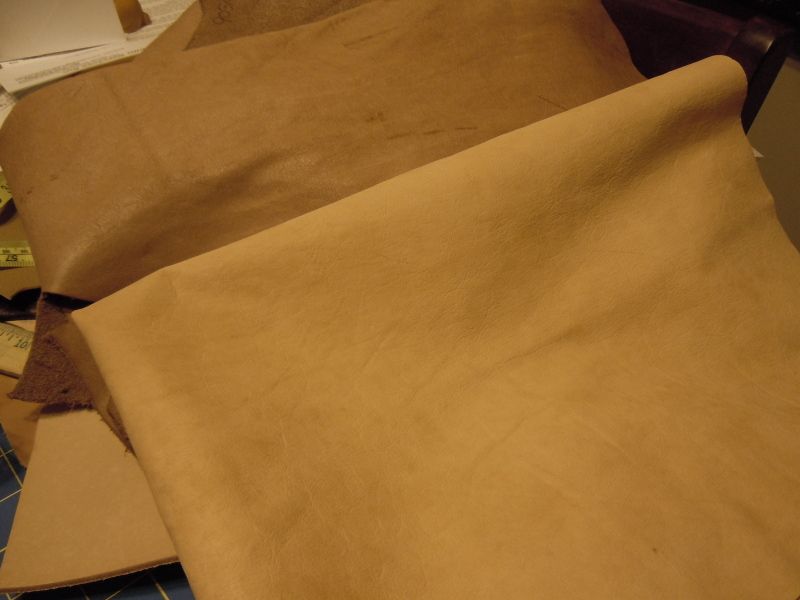 I worked this weekend on the Left Gauntlet. I made a pattern out of cardboard that was roughly the same thickness as the leather. I tailored it to my arm size, dyed and sealed the leather. I just need to wait for some Sintra to arrive and the tan lacing so that I can finish this part.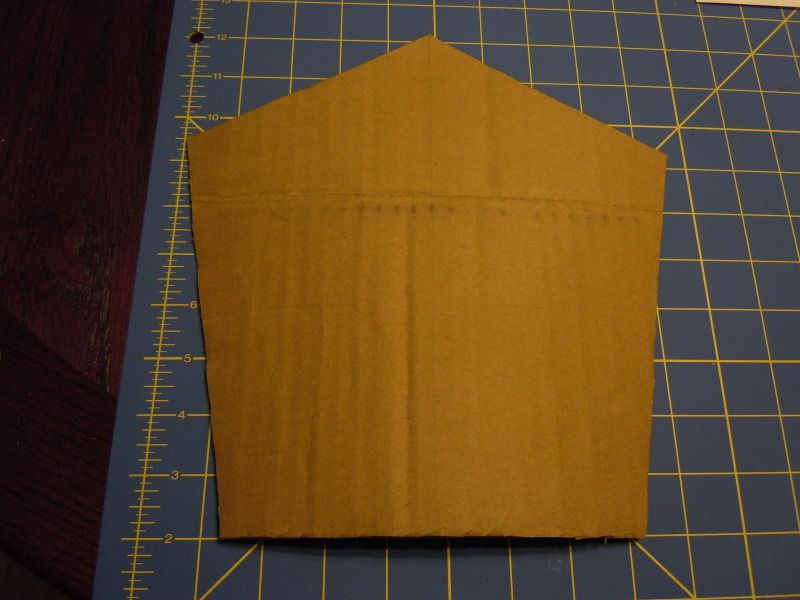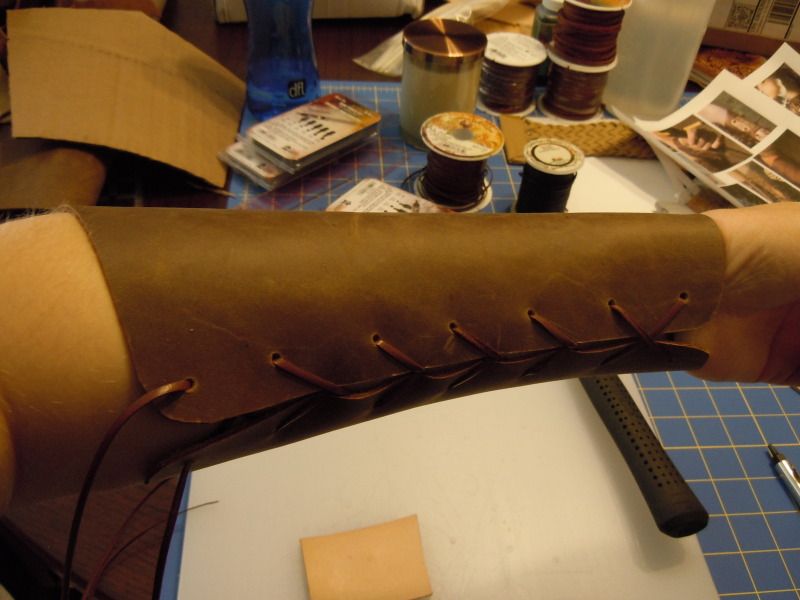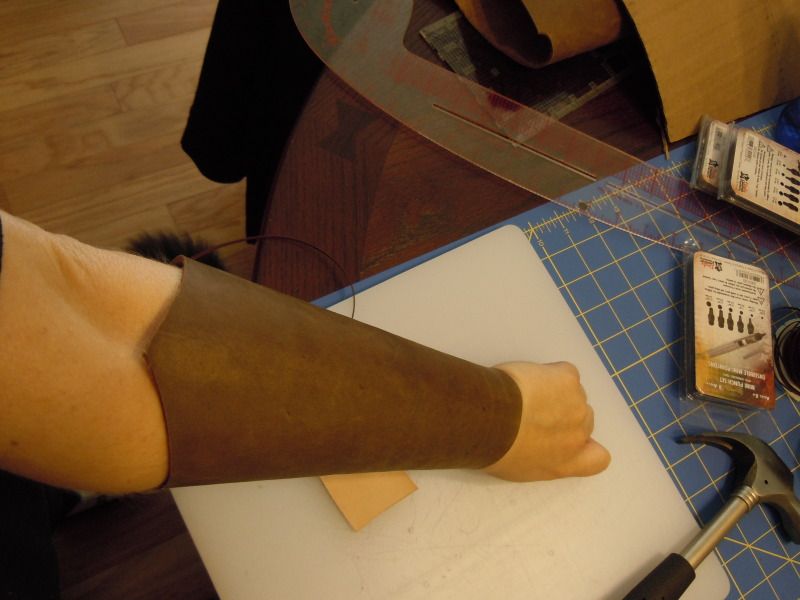 I also worked on the Right Gauntlet. I also made a pattern for this one, I am waiting to finish this once I have the correct size grommets.
This greater portion of this weekend was spent on figuring out the pattern and amount of strands for the shoulder straps on the top. After some experimenting with scrap leather I have figured each shoulder requires 14 strands of about 54" each. (I may adjust the starting length based on how the first one goes.)
Tests
Actual Shoulder strap in progress.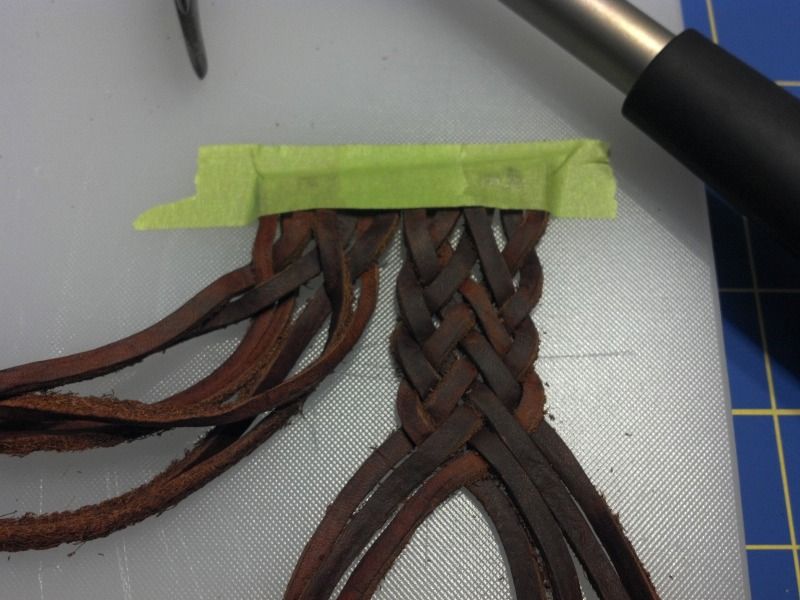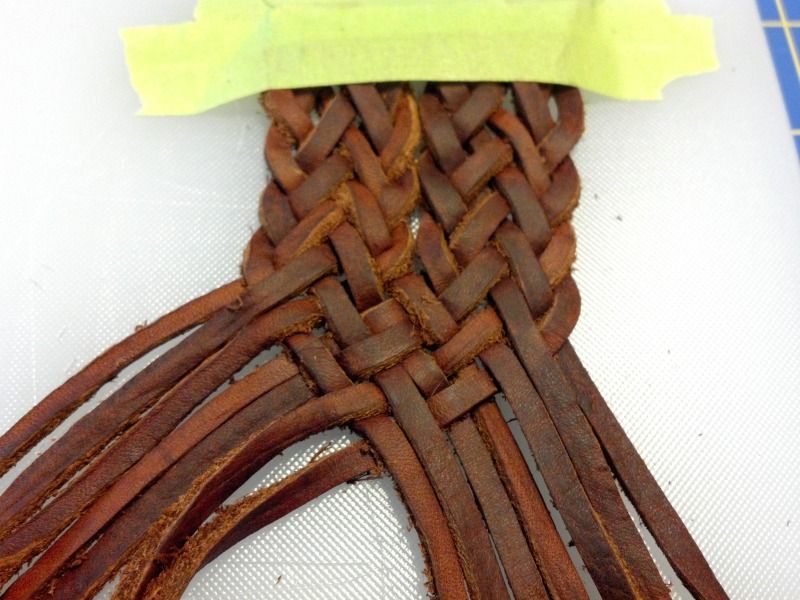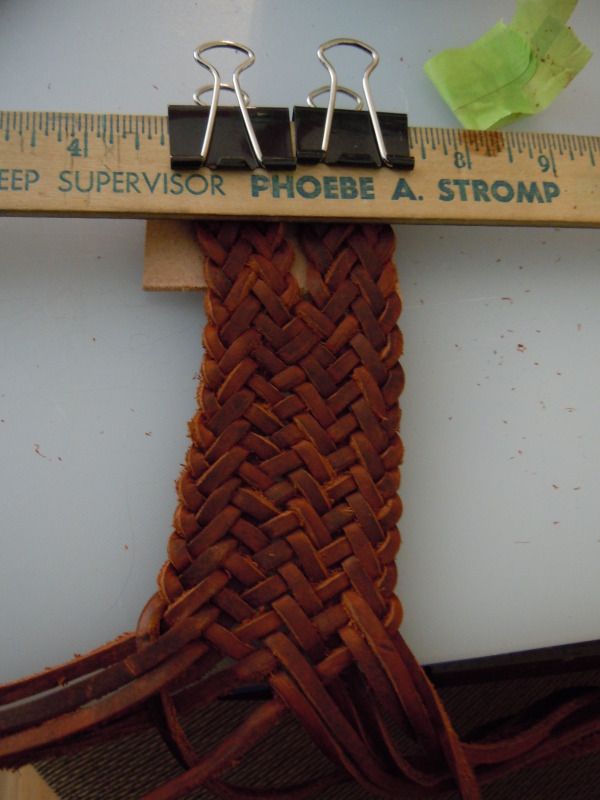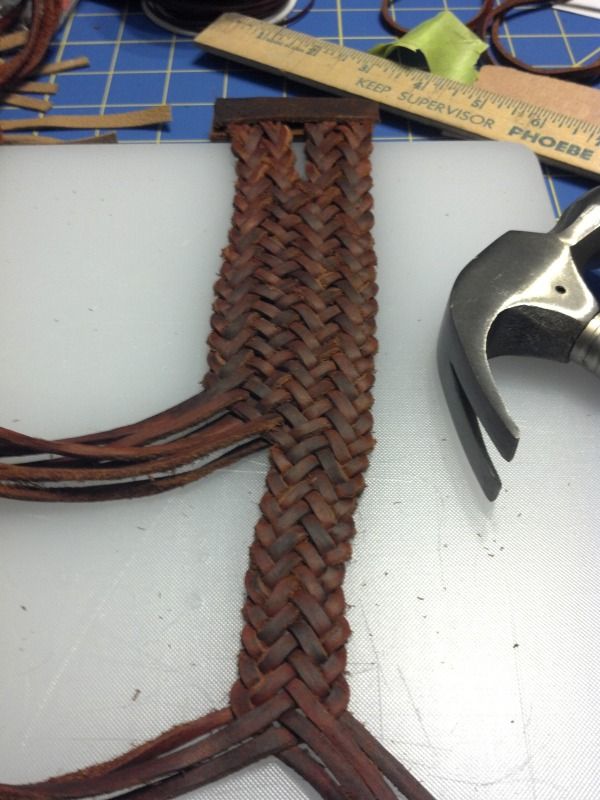 More progress yet to come.