I just can't help myself, two animated clones and now I am tackling animated death watch
Long Live the Clone Wars.
I will be building the Super Commando patterned after Darth Maul below. I have started with the following:
Blasters: Woodchuck with LED's (couldn't resist splurging on these)
Armor: KW Designs
Helmet: Eternal Armory
Flak Vest: Local Seamstress
Flight Suit: Arkady
Boots: Brahma from Wal-mart
Backpack: Eternal Armory - pending
Wrist Comlink - custom
I think that's the general parts list. With the exception of the backpack, I've set all of this in motion. I've collected a series of screen shots here for reference. There are a lot of shots with the various Death Watch characters because I need reference shots for the Wrist Comlink mentioned above.
Death Watch Screen Caps
Oh and let's not forget the guns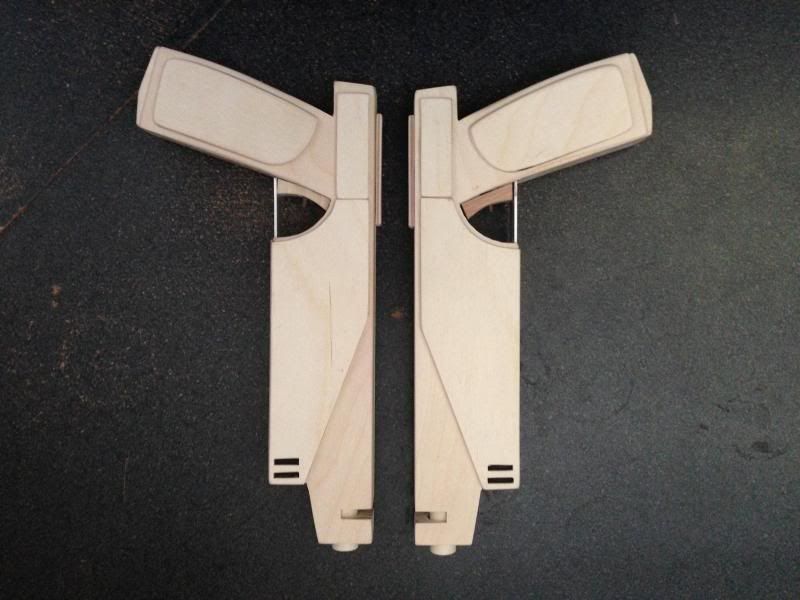 ...well that's just karma for ya, as I'm posting this pic my wife walked by my door and "shot" me with my own blasters.